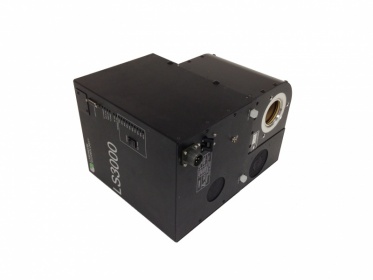 Good point
・Suitable for multi step process due to PLL high speed matching technology that we have originally developed.
・Realization of high process rate with high density radicals.
・Realization of low damage process using floating potential ICP.
・All-in-one compact design: An RF power supply and a plasma generator are integrated into a single structure.
Application
・Organic layer ashing by oxygen radical
・Organic layer ashing by hydrogen radical
・CVD chamber cleaning
・Surface preparation (Nitrization or oxidization of Si (and SiO2))
・Radical process
・Si etching
List of products
LS3000,LS4000

Spec of products
 
LS3000
LS4000
Input Voltage
AC200V (180-240V) single phase 50/60Hz
Output Power
3000W
4000W
RF Frequency
1.8-2.2MHz *1
Process Gas
CXFY , CXHYFZ , SF6 , NF3 , H2 , O2 , N2 , H2O , NH3 , Ar , He
Plasma Abatable Range
67-266Pa (0.5-2.0Torr) *2
Colling Water
specification
2.0 L/min <
3.0L/min <
Size
375x305x245mm
400x412x254mm
*1...Frequency is automatically adjusted to achieve the best load match.
*2...Operating pressure is adjustable on demand. For more details,please contact us.