---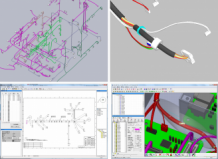 The "Premium package" includes all the functions of "Basic", "Professional", and "Electrical" as well as "DRC" and "ENTERPRISE LAYOUT" that support your 3D cable / harness design valuable.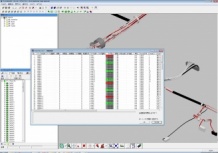 Quick and Accurate Electrical CAD Linkage ====================== "Electrical" makes it possible to enter accurate wiring information from Electrical CAD and enables quick and accurate cable design. FromTo information containing wiring results can be used for the production of various harnesses.
From Design of Cable Components to Application to Instructions Documents ====================== "Professional" can determine the positioning of bands and tubes, which means that all information necessary for placing orders of cables and harnesses will be in place. It is also easy to create images of the required cables and components only, at the angle of your choice in 3D.
---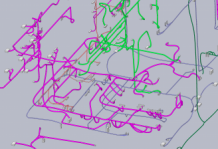 Instant Length Measurement and Route Examination ====================== Using our "Basic", it is possible to overcome current challenges such as route examination not being possible unless a prototype is made, and backtracking such as reworking is not necessary.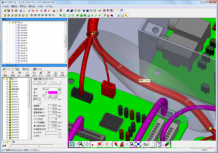 DRC (DESIGN RULE CHECK) OPTION offers a function of finding problems focused on the wire harness.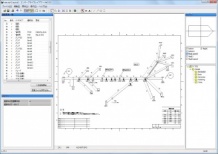 ENTEPRISE LAYOUT is software for creating a wire harness drawing based on the data of the wire harness designed with ENERPRISE HARNESS.
---
※"Professional" includes all of "Basic" functions.
※"Electrical" includes all of "Professional" functions.
※"Premium" is a product packed "Electrical", "DRC" and "ENTERPRISE Layout" together.
※For more information, please contact us from here