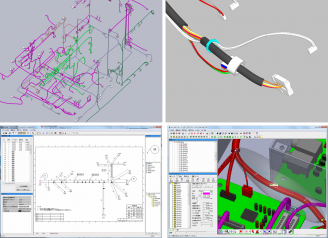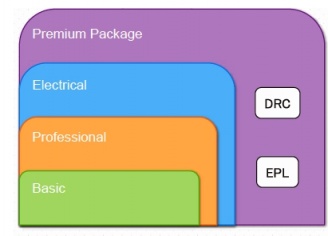 Function of Product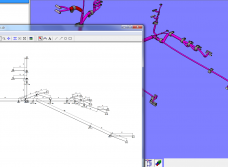 The "Premium package" includes all the functions of "Basic", "Professional", and "Electrical" as well as "DRC" and "ENTERPRISE LAYOUT" that support your 3D cable / harness design valuable.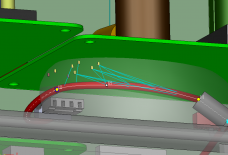 ・ENTERPRISE LAYOUT
Harness production drawings can be created from 3D models and accurate harness drawings can be created in a short period of time. This package can also handle 3D model design changes thus eliminating unnecessary processes.

・DRC function
This function can detect hazardous locations specific to cables / harnesses. Highly effective results that cannot be detected with mechanical CAD can be obtained. It is possible to detect cable / harness-specific issues that cannot be detected even with the actual machine. Real-time detection at the time of cable / harness design is also possible. This naturally creates high quality design.

Purpose of use
・Increasing the Value of 3D cable / harness Design

"Premium" tools make it possible to increase the value in terms of deciding how to achieve the high quality design and how to use the results of wiring examination as well broadening the uses of 3D cable / harness design itself.
Movement environment
OS
MicrosoftR Windows 7 English SP1 32/64bit
MicrosoftR Windows 10 English 64bit
CPU
Intel® Core2Quad or more
Memory
1GB or more
Hard Disc
more than 1GB
Screen Resolution
1920×1080 or more
License Type
Network License
Nodelocked License