Thank you so much for your visiting to our booth at SWW2016 from 1/31 to
2/3, 2016 in Dallas. We hope you were interested in our "Enterprise Harness" 3-D CAD for wiring. Please let us know if you have any further questions for our products. We desire that we will find out any business opportunities with you in the near future.

We will provide a demo/eval license of "Enterpries Harness" and "Enterprise
Layout". Please let us know your evaluation request or any Inquiries from "here".


Look back on SWW2016
---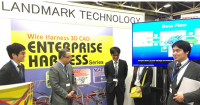 [Businessman ~Japanese Style~]
We stood out in the crowd because we were all dressed in suits. (Just as we expected!)
---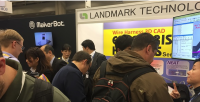 Our small booth always had a great turnout during the exhibition.
The presentation videos on the screen are also available on this page. (please scroll down)
---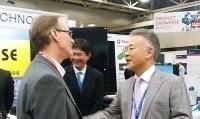 Mr. Ken Claton (Senior Vice President of Solid Works Corporation) stopped by our booth and talked with our president.

We got a media interview!! That went very well!!
---

---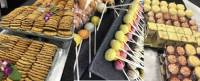 A heap of sweets!! (It's unusual scenery at exhibitions in Japan)
Fortunately, these were set in front of our booth, we could get more chances to introduce our products to a lot of people.
---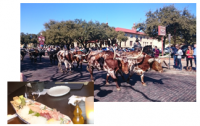 We came across delicious and authentic Japanese food in Texas, that helped us get through SWW2016 successfully.
Presentation Video of "ENTERPRISE HARNESS"
Please look at the videos which explain about the benefits and the functions of "ENTERPRISE HARNESS".

1)Features and Benefits of "ENTERPRISE HARNESS" --- 5 min

---
2)How to Use ~ Functions of "ENTERPRISE HARNESS" --- 20 min
---
---