---
Landmark Technology Corp. will continue to endeavor to create things that are more innovative and valuable than those which customers require and to build customer satisfaction as well as credibility and trust with customers by taking responsibility for and pride in our future and polishing up competencies of each employee, each unit and furthermore, the entire organization while retaining ambition. We are aiming at being told by customers that it is Landmark Technology that is dependable.

---
Landmark Technology Corp. has been supporting innovation in technology in both software and hardware aspects since 1984 while focusing its attention on the field of semiconductor thin film production.

In response to such a request as "Isn't it possible to do thing like this with plasma?", we will pursue further potential of plasma and steadily cope with various issues, tough problems and challenges in the manufacturing scene based on a lot of knowhows that has been cultivated by our team of specialists in the field of physics, chemistry and electricity to date.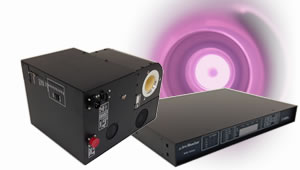 We will contribute to not only the improvement of production efficiency through the development of 3D software, but also the development of new type of industry that is different from conventional industry by bridging between 3D design and the manufacturing scene.
In addition to providing a solution for the current problem, we will provide cost advantages of further convenience that customers do not notice and the improvement of production efficiency.